Journalism has always been dynamic and ever-evolving, shaping the global perspective on various issues. The Global Media Monitoring Project (GMMP) reported in 2021 that women made up 40% of reporters worldwide.
However, even though there are more male than female news workers, women journalists continuously contribute to bringing the voices from the margins and driving societal transformations.
Moreover, while only 23% of the top editors are women, female journalists remain among the brightest minds and most influential leaders in the field.
They have made outstanding contributions to journalism, combating stereotypes and creating more opportunities for future generations. Like their male contemporaries, women journalists play a crucial role in shaping the public discourse. They are staunch promoters of free speech and democracy globally, upholding journalistic integrity, even in the face of adversity.
Exceptional Women in Journalism
This complete list celebrates the significant role of female journalists, past and present, from across the globe. It includes women reporters, writers, activists, and editors who continue to face the challenges and difficulties in journalism. The list also recognizes the trailblazers who set standards in reporting politics, human rights, science, culture, and entertainment. This article acknowledges their contributions that have encouraged a more diverse and inclusive media landscape.
Amber Lyon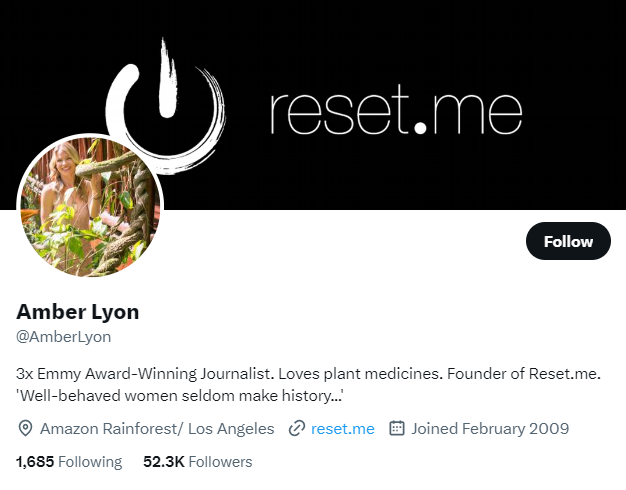 Amber Lyon is an American investigative journalist and photographer. She was born on November 9, 1982, in Denver, Colorado, and grew up in St. Louis, Missouri. Lyon attended the University of Missouri School of Journalism, where she earned a Bachelor's degree in Broadcast Journalism. Following her graduation, Lyon began reporting for KVOA in Tucson, Arizona. She won a regional Emmy Award for a late-breaking feature news item called "Fantasy." Lyon left KVOA in October 2007 to take Spanish-language immersion classes in Costa Rica and Guatemala.
In June 2010, she began working for CNN, where she investigated sex trafficking, the Gulf oil spill, and the hacking collective known as Anonymous. Her investigations have focused on cultural, social, and government demonstrations and revolutions; human rights violations; sex trafficking; and environmental issues. She is known for her work reporting human rights abuses against pro-democracy protesters in Bahrain and police brutality against protesters in the United States.
Twitter | Instagram | LinkedIn | Wikipedia
Veronica Guerin (1958 – 1996)
Veronica Guerin was an Irish journalist who was murdered by drug lords on 26 June 1996. Born in Dublin in 1959, Guerin played for the Ireland women's national basketball and football teams. She studied accountancy at Trinity College Dublin, then worked in public relations for seven years. Guerin worked for Fianna Fáil and became an election agent for Seán Haughey before starting her journalism career in 1990 with the Sunday Business Post and Sunday Tribune.
She pursued stories with little regard for her personal safety, building relationships with both the police and criminals. Guerin began writing for the Sunday Independent in 1994, using her accountancy knowledge to trace the proceeds of illegal activity. She received numerous death threats for her coverage of drug dealers, and on 26 June 1996, she was fatally shot in a contract killing while stopped at a traffic light.
Her death caused national outrage in Ireland, and investigations into her murder led to a number of arrests and convictions. Guerin received the International Press Freedom Award from the Committee to Protect Journalists in December 1995.
Robin Roberts
Robin Roberts is an American television broadcaster who was born on November 23, 1960, in Tuskegee, Alabama. She is currently the anchor of ABC's Good Morning America and was the first woman of color and first openly LGBT woman to host the American TV game show Jeopardy!.
Roberts started her career as a sports anchor and reporter for various local TV and radio stations. She then joined ESPN in 1990, where she stayed until 2005, working as a sportscaster on SportsCenter and contributing to ABC's Good Morning America as a featured reporter. In 2005, she was promoted to co-anchor of Good Morning America and has been in that position since.
Throughout her career, Roberts has been honored with many awards, including being inducted into the Women's Basketball Hall of Fame in 2012 and receiving a Peabody Award for the coverage of her treatment for myelodysplastic syndrome on Good Morning America.
Twitter | Facebook | LinkedIn | Wikipedia
Shereen Bhan
Shereen Bhan is an Indian journalist and news anchor who is currently the Managing Editor of CNBC-TV18. She has over 20 years of experience in tracking corporate and policy news, and has been responsible for breaking several news stories that have redefined the Indian economic landscape in recent times. She has also interviewed some of the biggest names in business and politics, both domestic and global.
Shereen is the anchor and editor of Young Turks, one of India's longest running shows on entrepreneurs, and also hosts Overdrive, which won the News Television Award for the 'Best Auto Show' for three consecutive years. She has won several awards for her contribution to business journalism, including the 'FICCI Woman of the Year' award in 2005, and the 'Young Global Leader' award by the World Economic Forum. In 2021, she was nominated for the Best News Presenter or Anchor award at the 26th Asian Television Awards for her work on India Business Hour.
Twitter | Instagram | LinkedIn | Wikipedia
Yamiche Alcindor
Yamiche Alcindor is an American journalist who is a Washington correspondent for NBC News. She was born on November 1, 1986, in Miami, Florida, to Haitian-born parents. Alcindor earned a bachelor's degree in English and government with a minor in African-American studies at Georgetown University in 2009, and in 2015, she received a master's degree in "broadcast news and documentary filmmaking" at New York University.
Alcindor has worked as a reporter for Newsday, USA Today, and The New York Times. She has also hosted Washington Week on PBS and contributed to NBC News and MSNBC. She is known for covering political and social issues, and she was one of the moderators of the sixth Democratic debate during the 2020 presidential election season.
Alcindor received the 2020 Aldo Beckman Award for Overall Excellence in White House Coverage from the White House Correspondents' Association. In May 2021, Alcindor became the new moderator of Washington Week, and in March 2022, she began work as a Washington correspondent for NBC News.
Twitter | LinkedIn | Wikipedia | Website
Martha Gellhorn (1908 – 1998)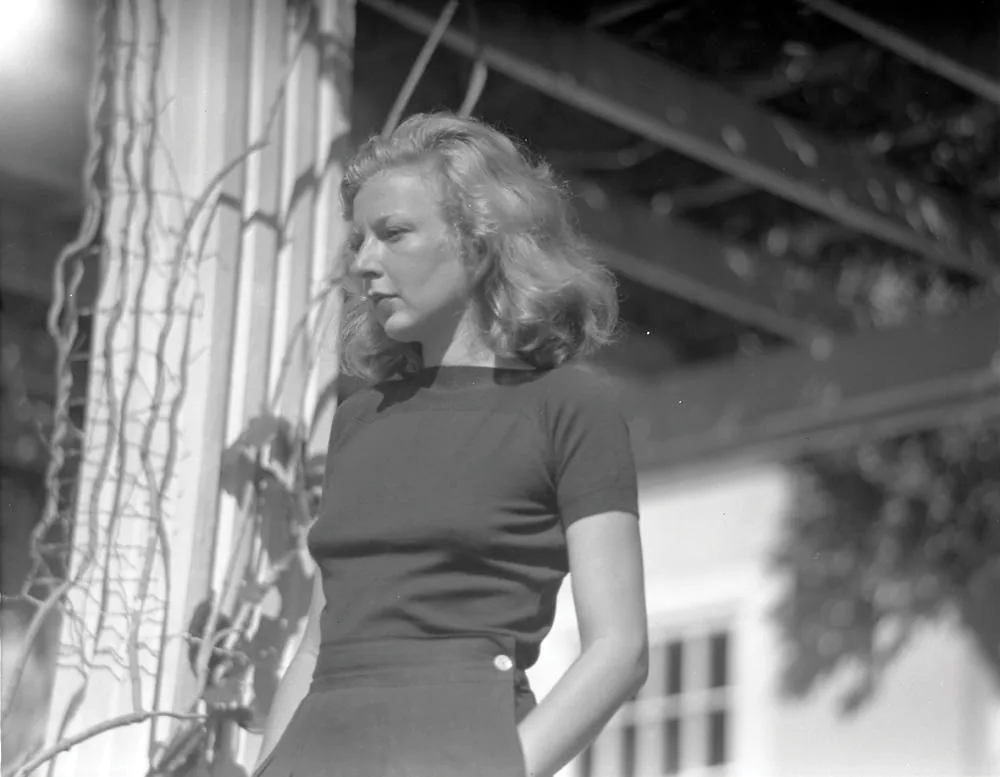 Martha Gellhorn (1908-1998) was an American author, travel writer, and journalist who is widely considered as one of the great war correspondents of the 20th century. She was born in St. Louis, Missouri, to a family of mixed religious background. Her father was a German-born gynecologist, while her mother was a suffragist. Gellhorn traveled extensively throughout her life, reporting on virtually every major world conflict that took place during her 60-year career.
She was also the third wife of Ernest Hemingway, the famous American novelist. Gellhorn was an advocate for human rights and social justice, and she was actively involved in the pacifist movement. She wrote numerous books, including "The Trouble I've Seen," a collection of short stories inspired by her work with the Federal Emergency Relief Administration during the Great Depression, and "A Stricken Field," a novel about the outbreak of World War II.
Fredricka Whitfield
Fredricka Whitfield is an American journalist and news anchor who currently anchors the weekend edition of CNN Newsroom. She was born on May 31, 1965, in Burtonsville, Maryland, to Mal Whitfield, an American middle-distance runner and Olympian. Whitfield attended Howard University and earned a bachelor's degree in journalism in 1987.
She started her career in several local news channels before becoming a correspondent for NBC News. She joined CNN in 2002 and has covered several major stories, including the Indian Ocean earthquake and tsunami and Operation Iraqi Freedom. Whitfield has been married to John Glenn since 1999 and has three children. She was involved in controversies in 2014 and 2015, which she later apologized for on air.
Twitter | Facebook | Wikipedia
Christiane Amanpour
Christiane Amanpour is a British-Iranian journalist and television host. She is the Chief International Anchor for CNN and host of CNN International's nightly interview program Amanpour. Amanpour & Company on PBS is another show that she hosts. She was born in West London and raised in Tehran until the age of 11.
Amanpour moved to the United States to study journalism at the University of Rhode Island. She was hired by CNN in 1983 as an entry-level desk assistant. She was given her first major assignment covering the Iran–Iraq War and was transferred in 1986 to Eastern Europe to report on the fall of European communism. From 1992 to 2010, Amanpour was CNN's chief international correspondent and the anchor of Amanpour, a daily CNN interview program.
Amanpour has reported on major crises from many of the world's hotspots, including Iraq, Afghanistan, Palestine, Iran, Israel, Pakistan, Somalia, Rwanda, and the Balkans.
Facebook | Instagram | Wikipedia
Hu Shuli
Hu Shuli is a Chinese journalist and editor who founded Caixin Media. She was born in Beijing and studied journalism at Renmin University of China, development economics as a Knight Journalism Fellow at Stanford University, and earned an EMBA through Fordham University and the China Center for Economic Research at Peking University.
Before founding Caixin Media, she worked as an assistant editor, reporter, and international editor at Worker's Daily, and as the chief reporter at China Business Times. She has won several awards for her work, including the Ramon Magsaysay Award in 2014, the Missouri Honor Medal for Distinguished Service in Journalism in 2012, and the Louis Lyons Award for Conscience and Integrity in Journalism in 2007.
Ethel Payne (1911 – 1991)
Ethel L. Payne was an American journalist, editor, and foreign correspondent known as the "First Lady of the Black Press." She reported on the Civil Rights Movement during the 1950s and 1960s, and her perspective as an African American woman informed her work. She worked for The Chicago Defender newspaper and later became the first female African-American commentator employed by a national network when CBS hired her in 1972.
Payne was the first African-American woman to focus on international news coverage, and she covered key events in the Civil Rights Movement. Payne received the Dunnigan-Payne Lifetime Achievement Award in 2022.
Laila Muhammad
Laila Muhammad is an experienced and engaging TV Host/Journalist with a magnetic personality and a commanding on-air delivery. She is known for being relatable and authentic, specializing in conversational writing, breaking news, live interviews, press junkets, and red carpet movie premiere coverage.
Laila is comfortable and skilled at non-scripted and talk show formats, and is a consistent and energetic team player who works well with ensemble casts. With over 15 years of experience in television and radio broadcasting, Laila is also a multi-talented individual who teaches writing, serves as a media coach, TV host, and author.
Instagram | Facebook | LinkedIn | Twitter | Website
Jacquie Jordan
Jacquie Jordan is an American television producer and media consultant who co-produced a season of Donny & Marie, was a co-producer for Sunday Morning Shootout and an executive producer for Square Off.
She has written two books and is the founder of Jacquie Jordan Inc and TVGuestpert Publishing. Jordan is also known for her contributions to Conscious Company Magazine and Huffington Post.
Instagram | LinkedIn | Wikipedia
Key Takeaway: Extraordinary and Resilient Female Journalists
They bring a range of benefits to the field of journalism and society at large, including:
Diverse perspectives: Female journalists help broaden the range of stories and bring attention to issues that male journalists might otherwise overlook.
Role models: Female journalists who have overcome adversity and achieved success in their field can serve as role models for young women and girls who aspire to careers in journalism.
Advancing gender equality: By challenging gender stereotypes through their reporting, female journalists can contribute to more exhaustive efforts to create a more just and equitable society.
The female journalists in the above list have demonstrated their unwavering commitment to reporting the truth, fearlessly covering stories, and dedicating themselves to their craft. Robin Roberts has shown resilience in the face of adversity, while Shereen Bhan has covered the Indian economy with extensive research and analysis. Yamiche Alcindor has earned recognition for her in-depth reporting on social justice and politics. Martha Gellhorn, Ethel Payne, and Hu Shuli have broken through gender barriers and provided a foundation for other women journalists to follow. Meanwhile, Fredricka Whitfield, Christiane Amanpour, Laila Muhammad, and Jacquie Jordan have continued to be trailblazers, breaking new ground and inspiring others to excel.
These exceptional female journalists have played a crucial role in the media landscape, challenging the status quo and bringing powerful stories to the forefront. Celebrating their accomplishments and recognizing their continued contribution to journalism is imperative, especially as the industry evolves.